Metro Upgrades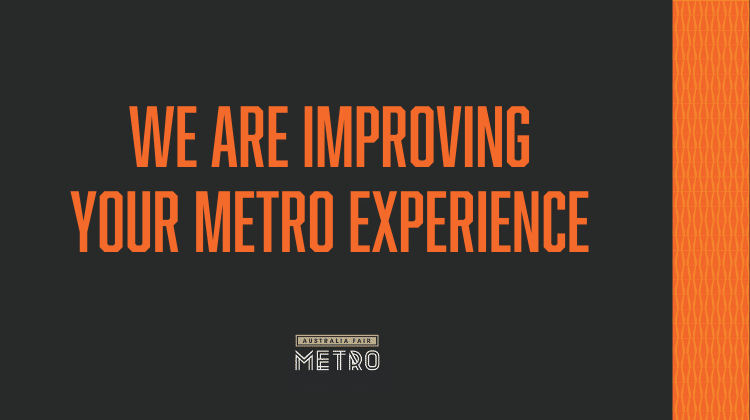 We are currently under going roofing and ceiling upgrades on level 1 at Australia Fair Metro to ensure we can continue to provide our customers and retailers with the best experience possible.
At this time, parking and access to the centre will continue to be available from level 1 car park and all Metro retailers will be open and trading at normal hours. Visit our store page for individual retailer trading hours.
We thank you for your patience and understanding during this time to make Australia Fair Metro a great dining and shopping experience for the community of Southport.
Page updated:  January 2022