Lunar New Year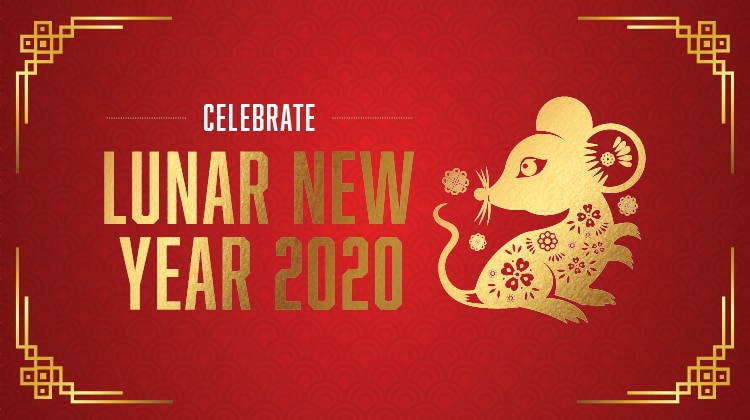 Celebrate the Year of the Rat
The excitement of Lunar New Year is upon us and we couldn't be more over the moon to invite you, along with your friends and family, to feast with us and celebrate!
Bursting with delicious spots to dine, we've got you covered at Australia Fair Metro. 2020 is the Year of the Rat which signifies the beginning of the Chinese zodiac and is associated with an entrepreneurial spirit. In Chinese philosophy, it is linked to material success, wellness, and luxury life. Your zodiac sign is the rat if you were born during the following years: 1924, 1936, 1948, 1960, 1972, 1984, 1996, 2008 and 2020. Congratulations 2020 will be a big year for you!
You can find traditional lion dancers performing throughout Australia Fair Metro from Tuesday 28 January – Thursday 30 January at 12.15pm daily and 5pm on Friday 31 January. Don't forget to capture a special Zodiac photo moment at the Year of the Rat display inside Metro!
Check out our Lunar New Year brochure, highlighting the great range of dining options available click here to view.
Lunar Eve Laneway Party
Join us in the laneway bar opposite Metro to enjoy cocktails and drinks with live entertainment from 4pm – 8pm. Don't forget to make a booking at your favourite Metro restaurant for dinner with your family and friends afterwards.
Date: Friday 31 January
Time: 4pm – 8pm
Location: Davidson Lane, Southport
MAIN EVENT
Lunar New Year 2020
Join us in its sixth year running and celebrate Lunar New Year, Year of the Rat on Saturday 1 February from 4pm – 9pm at Australia Fair Metro and Gold Coast Chinatown, Southport.
This FREE event will feature delicious Asian street food markets, superb local restaurants, live music and cultural entertainment, children's activities, film screening and a pop-up laneway bar.
Everyone is invited, so come along with your family and friends to help celebrate the Gold Coast's largest Lunar New Year Celebration!
Australia Fair Metro will be offering free parking from 4pm.
Date: Saturday 1 February
Time: 4pm – 9pm
Location: Australia Fair Metro, Young Street Southport
Click here to view the Facebook event page.